core exercise
?? I used to, then I found out all the different styles you can do for your core workout. One of my faves is Barre inspired core exercises because it mixes strength and flexibility. Those little pulses make such a big difference and I can really feel the burn!!! Join me and our
Blissful Barre
workout instructor,
Diane
and let's give our abs a good burn!!
---
Core Exercise
Core exercises are so important, not only for those six packs but for your
balance and stability
. Did you know that when you work on your core, you help the muscles in your pelvis, back, hips and abs work better together? The more balanced your core muscles are, the better daily activities feel. I also really love that you barely need equipment to work on your abs,
your body is your gym
so work it out babe! What's your favorite way to work your core? Let me know in the comments below and try our barre-inspired core exercise now.
1. Plank with Tuck
And you thought planks couldn't burn anymore than they do. Welcome to the world of
Barre Tucks
! In a plank, roll your hips forward up an inch then back. This insane move is so good for your core and your arms! You really strengthen your mid section with the addition of this simple move, the tuck.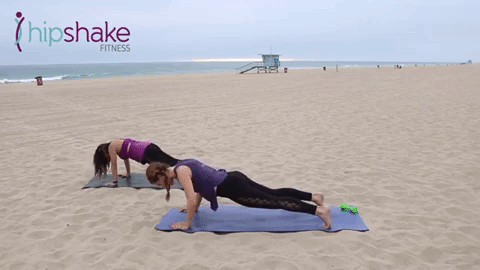 2. Hip Dips
Them hips that dips will stay fit! This move is kind of like doing the twist, but in a plank position. The trick is to tighten your ankles close together so you don't fall. This really engages your core muscles and it also strengthens your legs. I honestly think this move is harder than it looks, but we're in this together babe so I know you can do it! ??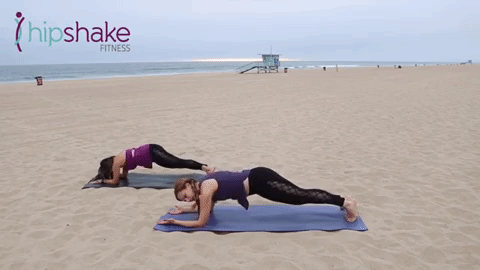 3. Knee Push Ups
After all those planks, this last move will be a piece of cake for you, babe. Knee push ups gives your lower body a rest while working your arms and core. I like these better than regular push ups because I can control my body better and I can target my core better too.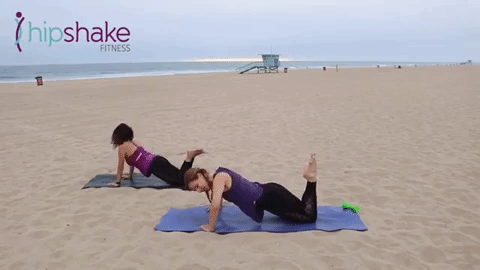 Grab my fave Yoga Mat HERE!
5 Minute Core Exercise | Blissful Barre Workout
Join us for a 5 minute
Blissful Barre workout
that targets your core NOW.
Blissful Barre Dance Workouts Anytime, Anywhere!
Blissful Barre is a barre class that is specifically adapted for your home. Get the complete Bikini Barre Core workout when you sign up for our dance studio. You will immediately get access to all our Blissful Barre workouts, meal plans and more! We're your go-to on-demand 
dance workout
 studio. Our classes are always available 24/7, 365 days! 
Subscribe today and

 

immediately get access to:
✔️ ALL our Dance Workouts & Choreography  (200+)
✔️ Weekly Workout Schedule
✔️ NEW Workout Videos Weekly
✔️ Goal Specific Workout Programs
✔️ Low Carb Recipes
and more… for only $18 a month.
Do you cringe when you hear the words