how to tuck
!
What is Barre Tuck?
Tucking is the act of adjusting your spine, abs and hips with a very small move. We naturally arch our backs, right? So the intention of tucking is to get rid of that natural arch by rolling your hips forward and engaging your core muscles. It'll probably feel weird at first, but with practice you'll get the hang of it and really feel it in your core. This move helps improve your core strength (and get those lovely abs of steel) and it sculpts your booty too! It's a tiny but mighty move that will be your new favorite ?
So let's dive right in with
Diane
and
TUCK
. Let me know in the comments below what your fave move is ??
1. Relevé Tuck
On tip toes, you can tuck slow or fast. This engages not only the abs but also your calf muscles and thighs. You will also feel like your Relevé slowly lowers and that's ok, we can focus on the barre tuck first then readjust our Relevé. What I love about this is it's
so simple
, but it actually uses a lot of muscle!
2. Parallel Tuck
This is an extension to the Relevé in where you move your toes out shoulder width apart. I don't know about you, but this is actually better for me because I feel like I have more
control
over my bearings. With that in mind,
Diane
challenges you to let go of the chair, either one hand or both. And I dare you to try it, babe. It's pretty gnarly what your core can do!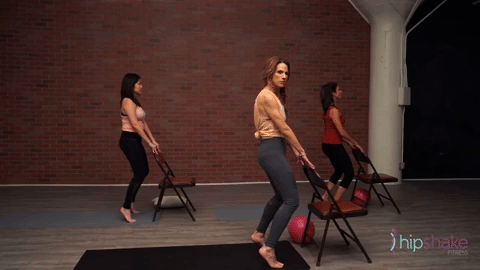 3. Travelling Tuck
We are going UP and DOWN with our barre workout. We're also
strengthening those legs
, baby. I definitely got shaky when I did this part of the workout, but I felt the most satisfaction when I didn't stop and powered through it. The tiny pulses during the tuck really helps engage those muscles and oh am I feeling them today!
4. Hip Circle Tucks
What is the main difference between a regular Hip Circle and Hip Circle Tuck? It's squeezing your seat. In most dances, when you create a circle with your hips, you don't really squeeze your booty, but that's the key in barre tucks. You're pretty much always squeezing your seat which means your core muscles are
always working!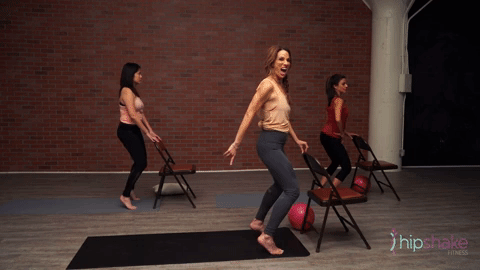 Learn The Barre Tuck In 5 Minutes
Workout your core with these barre tuck moves and so much more from Diane and our 
Blissful Barre
 workout
. This is only a 5 minute clip of a full 15 minute workout. Access the full workout plus hundreds of other dance workouts when you become a dance studio member.
Barre Workouts Anytime, Anywhere!
We're your go-to on-demand 
dance workout
 studio. Our classes are always available 24/7, 365 days! Get more Blissful Barre workouts, meal plans and more!
Subscribe today and

 

immediately get access to:
✔️ ALL our Dance Workouts & Choreography  (150+)
✔️ Weekly Workout Schedule
✔️ Goal Specific Workout Programs
✔️ Low Carb Recipes
✔️ Exclusive Member Challenges
and more… for only $18 a month.
"Tuck your seat!" A phrase you'll hear over and over again in a barre class. What does it mean? Am I doing it right? Did you know that this simple move tightens your core and lifts that booty? Let's try it together and learn