Zen
, here for a sweatastic 15 minute workout and use your fitness band to increase the resistance and build those muscles baby.
Why Use Fitness Bands?
Fitness Bands
are you new BFF. They're portable, cute, little fitness equipment that will help build resistance and muscles. You can use them for your lower body and upper body and they're real simple to actually utilize. If you don't know how to use them, that's ok. We've got the best in the biz to help you out with your booty and thigh workout–
Zen
! She will make sure you
get your sweat on
with our without your bands. The workout below is a combination of Dancehall Jam and toning workouts that compliments your butt and thighs. Squat your way to your best lower body and let's jam! Shop fitness bands
here
 and check out the moves below and let me know which one ?the most, babe!
1. Various Squats
Squats are so good for you and when you add bands to it, the resistance is crazy! You literally feel it on your thighs, butt, calves and even your core.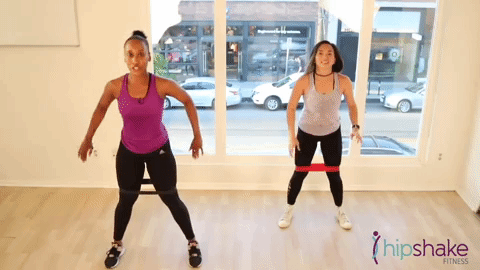 2. Heel Lifts
Oh heel lifts, you're so good to me and for me! Keep your legs hip width apart and squat then alternate your leg going in and out from you with your heel up. This move is really good for your calves and your booty. And you'll definitely feel it, girl.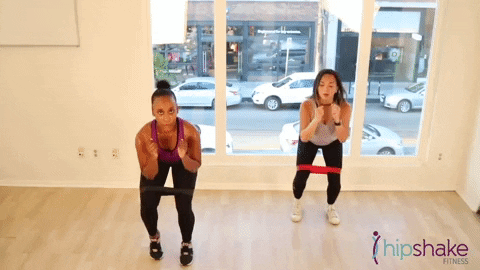 3. Lateral Leg Raises
I have a love/hate relationship with Leg Raises. On their own, they're not so bad, but add bands and my goodness do they burn. The burn is so good and your feel so energized after finishing your reps and that's what matters!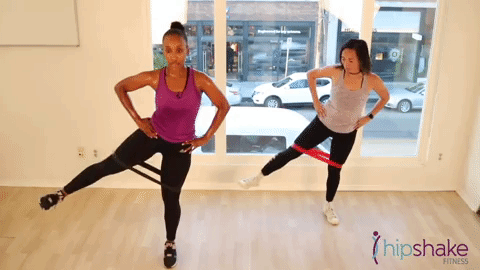 Butt & Thigh Workout In 15 Minutes
Feel alive with Zen and her
15 minute Butt and Thigh workout
with Fitness Bands. This whole workout is available for you today so add it to your fitness routine and get your
Dancehall Jam
on! Don't forget your bands. Shop our fave fitness band brand
here
.
Dancehall Jam Workouts Anytime, Anywhere!
We're your go-to on-demand 
dance workout
 studio. Our classes are always available 24/7, 365 days! Get more Dancehall Jam workouts, meal plans and more!
Subscribe today and

 

immediately get access to:
✔️ ALL our Dance Workouts & Choreography  (200+)
✔️ Weekly Workout Schedule
✔️ Goal Specific Workout Programs
✔️ Paleo Recipes
✔️ Exclusive Member Challenges
and more… for only $18 a month.
Need a good butt and thigh workout, babe? We've got the our drill sergeant,