Christmas dance moves
just for you. You'll be the star of your next holiday party for sure!
Christmas Dance Party
I LOVE the holidays, but there's never enough time between family gatherings, shopping and gift wrapping for myself. So working out is hard to do in December, but with
Christmas inspired moves
like these, you'll wanna make time for a little holly jolly dance. Do these moves at home, while shopping at the mall and definitely at that next office Christmas party!
And of course, our holiday choreography wouldn't be complete without a signature pose. This is an ode to our fave Miss Nicole Steen and we're calling it
The Sleigh Ride
! Yassss. Get your snapping fingers ready babes, you'll be sleighing December like never before. Wanna show off your Christmas dance moves? Use
#hipshaker
on
Instagram
so we can sleigh the holidays together.
1. Jingle Bell Hip Rock
This is how I feel when I find the perfect gift at the store. These hip rocks are subtle, sweet and super fun. The perfect addition to any of your favorite dance moves.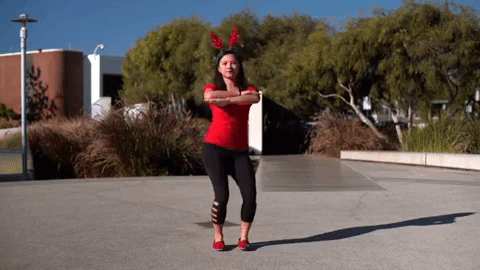 2. The Ugly Sweater
Dust off the haters while you wear your ugly sweater. This is a total crowd pleaser move for any generation. It's a classic and everyone can do it.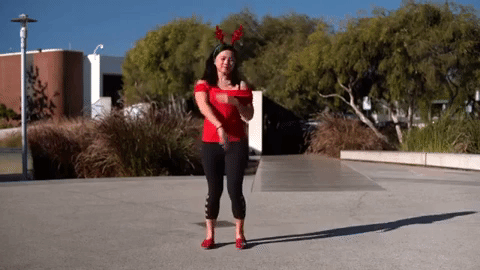 3. Stocking Stuffer
Stuff your stockings and get a little ab workout while you're at it. I'll do this move after every present I wrap because I deserve a dance break and so do you.
4. Ginger Snap
Let's get a little motown now, baby. I LOVE this move because it's timeless and super easy. It reminds me of The Temptations or The Ronettes and I've always liked how they moved together so gracefully.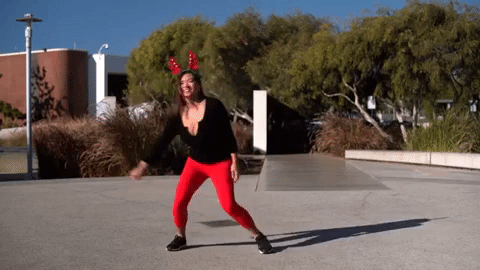 5. Reindeer Romp
Where mah reindeers at?? Santa's waiting for you to dance on through and finish your Christmas shopping. You'll remember this move from Nicole's
All I Want For Christmas
choreography!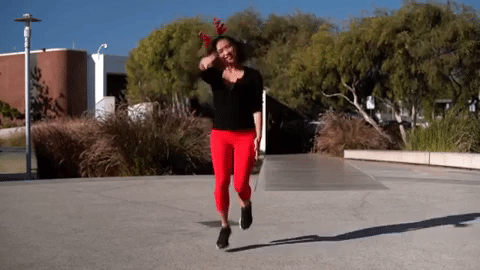 6. Snow Angel
We don't get snow in LA, but we can still make snow angels and get a dope workout in while doing it. No snow needed to make these fitmas angel babes.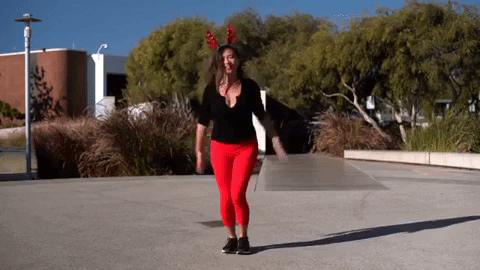 Christmas Dance Moves For Your Next Party
Get the full tutorial and come dance with me and my sister. We love creating dances for you and can't wait for the next tutorial.
Download Our 7 Day Kickstart Challenge To Get Started On Your Dance Journey NOW
For our
7 Day Kickstart Challenge
, y
ou get to try dance workouts from our studio FREE for 7 days! The complete challenge includes:
7 Days of Dance & Toning Workouts from our studio

Recipes that help give your metabolism a boost

Meal-by-meal guide
…all yours for
FREE
!
'Tis the season for dancing through the holidays babes. My sister and I created these very special