Ddu-Du Ddu-Du
, didn't you?
---
BlackPink Crushin'
I'm obsessed with 
Blackpink
! You babes already know how much I value diversity so it's important that we 
represent different cultures
 in our dance studio. Blackpink is a singing, rapping ALL-female K-Pop band that's hitting the world with their catchy beats and fierce hip hop moves.

I'm so excited to see them crossover to the US on 
GMA
and even making history as the
first female kpop group
to play Coachella. That's what I call #squadgoals right there! They make dancing and singing at the same time look so incredibly easy. Our kpop dance tutorial wouldn't be complete without
Ally
and her crew. She'll teach you all the moves you need to know to recreate your own BlackPink music video at home ?? Ally will also hype you up during the tutorial and make you feel like you're part of the girl gang. Are you ready
Blinks
? I've highlighted some of my fave moves below babes, 
but you can also check out the full Ddu Du Ddu Du Blackpink dance tutorial at the end!
Kpop Dance Party
is a cardio workout that mixes jazz, hip hop and femme groves. Sweat, sparkle and be a kpop star without leaving your home. Let's get it, kpop star! Checkout news and photos of our Kpop Dance Party workout on
instagram
and use
#hipshaker
to share your kpop moments with us ?
Ddu-Du Ddu-Du Kpop Dance Tutorial
Step into the land of Kpop with these
BlackPink
inspired dance moves. Scroll through some of my favorite moves before hitting the whole choreography with
Ally
.
Shoulder Shimmies
I saw Ally's practice video for this choreography and instantly recognized the shoulder shimmies that the girls do in the music video. I love how this move goes with the main beat of the song and now when I hear it, my shoulder HAVE to shimmy to the beat.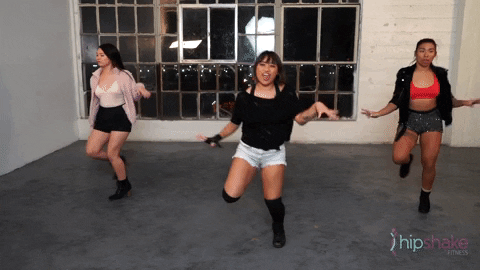 Hip Hop Booty Pop
You know I love to booty pop when I can and kpop is no exception. This sequence is so smooth that I can watch it over and over again. Ally's choreography is such a great mix of femme and sass which is perfect for this song!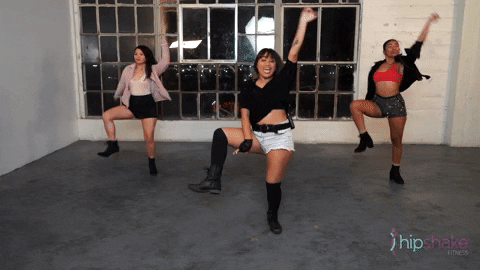 Ddu-Du Ddu-Du
Of course, the namesake and main move you see in the music video is the finger guns. Mixed in with some hips and it's a total killer. Another move that you HAVE to do when you hear the song even when you're driving, eating or jammin' out.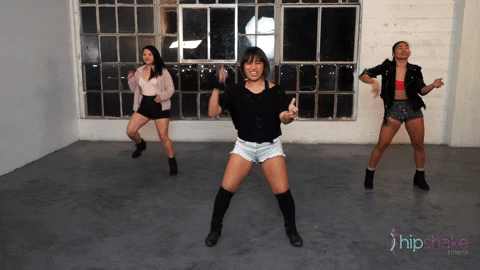 Learn the full BlackPink choreography
Blinks, future Blinks and everyone in between, I hope you're ready to dance like a member of BlackPink! Dance like nobody's watching and hit that replay button to master this kpop dance tutorial!
More Kpop Dance Party Workouts Anytime, Anywhere
Turn into a kpop star anytime with
Ally
and
Kpop Dance Party
! Learn popular moves and grooves from your favorite korean pop bands.
Download Our 6 Day Hip Hop Reboot And Join Our Inclusive Community
For our
6 Day Hip Hop Reboot
, y
ou get to try 4 premium dance workouts from our studio FREE! The complete challenge includes:
6 days of

 

hip hop cardio dance workouts
build muscle

 

through resistance training
9 healthy recipes

 

that help give your metabolism a boost
Meal-by-meal plan
A supportive community of women and more…
…all yours for
FREE
!
I have a special place in my heart for our kpop dance tutorial because I've always loved kpop groups. Especially femme ones that rap, sing and dance all at the same time. I know I wanted to learn the moves when I saw the video to BlackPink's