perfect butt
with our easy booty workout with your fave gal,
Nicole Steen
! She incorporated fitness gliders to this workout to intensify the burn and trust me, you'll feel it. How do I know? I'm in the video and girl, let me tell you, she takes booty workouts
seriously
! But if you've worked out with Nicole before, you know she'll also make you laugh and inspire you because she is #bootygoals. ???
Why I Love This Booty Workout
I personally need to work on my booty. I want it to be tone and a little more defined, but I wanted a workout that was a little easier with big results. Luckily,
Nicole
has been in the booty game for a long time so she knew exactly what I needed. What I love about working out with gliders is that you really feel the burn even though the move is super simple. My fave part of the whole workout is when we do
pulses
. This is also the hardest part of the booty workout for me, but I felt the most
satisfaction
after completing the squat pulses! Let me know what your favorite move is in the comments after you do the workout.
Fitness Glider
When using fitness gliders, you only want half of your foot on the glider so that it's easy to maneuver. It's the perfect
workout buddy
because they're portable, affordable and has minimal impact on your joints. If you don't have a glider at home, you can use a
soft towel
or a
furniture slider
. These babies don't just tone your booty, it also strengthens your thighs and legs! How awesome is that? I recommend getting
gliders
that work on all surfaces so you can take them wherever you go and work on those buns!
1. Squat Circles
In a high squat, draw a circle with one foot and feel the burn baby, burn on the other! This move improves your balance and strengthens your legs and core.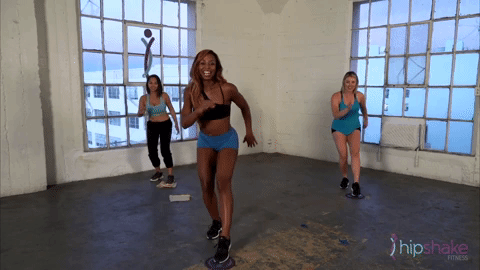 2. Curtsy Lunge
Get a deep workout for your butt cheeks with this cute curtsy lunge move. The trick to this move is to squeeze your butt muscles every time you come out of the lunge. Challenge yourself and really get low to get the maximum burn.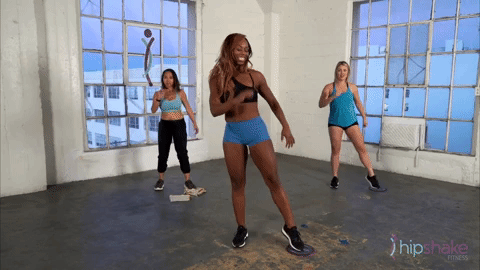 3. Lateral Lunges
I just LOVE the look of this move. It reminds me of speed skaters in the Olympics. And just like them, the legs and buns get all the toning action. This has a little more impact than the squat circles and you can also do these in pulses to get more cardio in.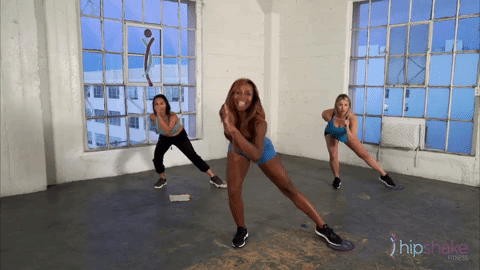 4. Reverse Lunges
Let your glider leg slide way back and use your standing legs hamstring and buttcheek bring you back to center. This move definitely takes up the most energy and we also do pulses for it. The pulses will definitely challenge you as it did for me, but like I said, the satisfying feeling is amazing.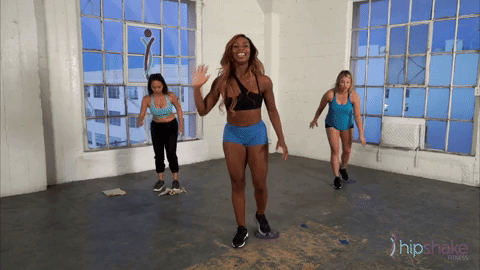 5 Minute Booty Toning Using Fitness Gliders
This is just a 5 minute clip of a 15 minute booty toning workout. Get full access to this
Tone N Twerk
 dance workout when you sign up today!
Tone N Twerk Anytime, Anywhere!
We're your go-to on-demand 
dance classes
. Our dance workouts are always available
24/7, 365 days
! PLUS workout programs you'll love so stay fit on your own schedule with us.
Subscribe today and

 

immediately get access to:
✔️ ALL our Dance Workouts & Choreography  (100+)
✔️ Weekly Workout Schedule
✔️ NEW Workouts Weekly
✔️ Goal Specific Workout Programs
✔️ Low Carb Recipes
and more… for only $18 a month.
Achieve the