Where my hip hop heads at? Ashley is teaching you some Old School Hip Hop dance moves that will make you nostalgic. You'll
satisfy your Old School craving
and get a great workout too. We're highlighting three of the moves that you'll find in the 30 minute
hip hop dance
tutorial to get your hyped.
The Prep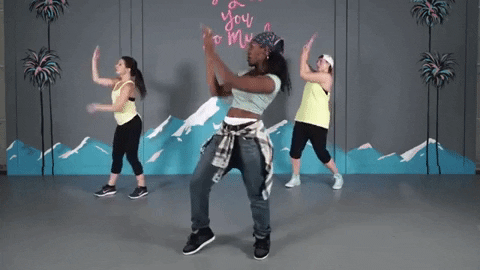 The Prep is a dance move from the 80's that's super easy to do and it's super fun to bust out at parties. To do the prep, take a step to one side and point your fingers with palms flat facing upwards. This is just one variation of this move so try to add your own flavor to it too.
The Bump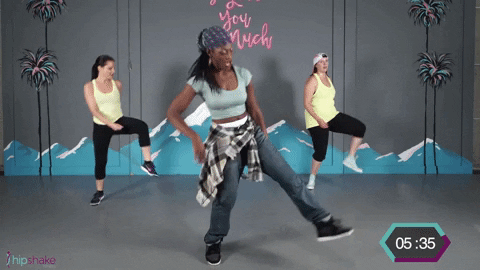 This hip hop dance move is good at racing your heart rate up. For our low modification babes out there, take out the jump and you'll still be doing The Bump. To do this move you have to lift one leg up and bounce with your standing leg. You'll also activate your abs while doing this move.
Robocop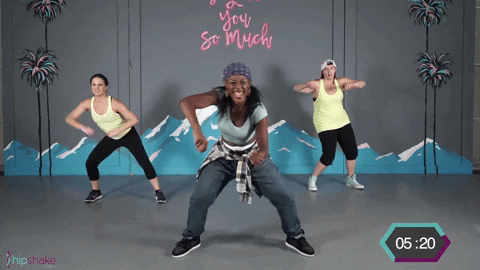 This is a classic Old School move and yes it is named after the movie. The Robocop starts with box arms and knees bent. Then tilt and straighten your arms to one side then repeat. For your knees, let it do a soft bounce while your arms tilt and you'll be doing the Robocop in no time. Try to go high then low if you can.
30 Min Hip Hop Dance Moves Tutorial
This 30 min Old School Hip Hop workout with
Ashley
will make you nostalgic and give you a great cardio workout too. You don't need any equipment for this, but if you want to dress up for the part make sure to snap a pic! Post it on social and tag us
@hipshakefitness
. Happy dancing.
Download Our 7 Day Dance And Detox And Try More Hip Hop Classes
For our
7 Day Dance And Detox Challenge
, y
ou get to try 4 premium dance workouts from our studio FREE! The complete challenge includes:
7 days of

dance workouts
build muscle

 

through resistance training
11 healthy recipes

 

that help give your metabolism a boost
Meal-by-meal plan
A supportive community of women and more…
…all yours for
FREE
!