Havana dance
choreography by
Ashley
. It's strong, it's sexy, it's fierce! Come join us in Havana and I promise, you're going to want to do this dance over and over again.
Havana Strong and Sexy Dance Choreography
My 3 Fave Moves:
1. Basic Salsa Move
The very beginning of the Havana dance choreography makes you feel like you're in the
Tropicana
dance club in Cuba. This is where you can also explore your sensuality as a dancer. Explore your body as you move through the music with
Ashley
leading the way. It's just you and the music so dance away, babe.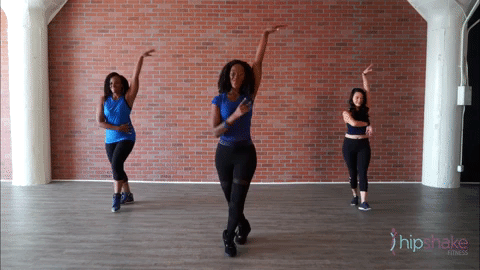 2. Hip Turns
Here's another move where you can show off your
sexy side
. Have fun with this and shake your hips and like Ashley says, don't be afraid to look back at it and show off what you've got! I'm still a little shy about showing off my sexiness, but when I do this dance choreography at home, I really feel myself and think, "Damn, that's me".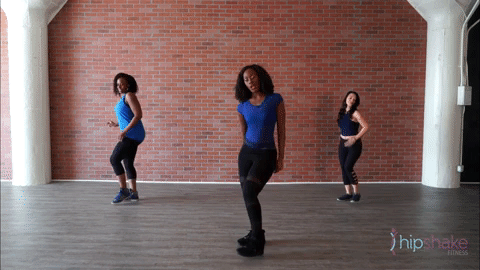 3. Push Out
I love that there's a little bit of a hip hop break in Havana, so Ashley added a little
hip hop dance flavor
to the choreo. This is a pretty classic hip hop groove with a single, single, double step pattern. You know I love me some hip hop, it makes me feel empowered and fierce. Even just this simple push out move empowers me to push out the stress and negativity!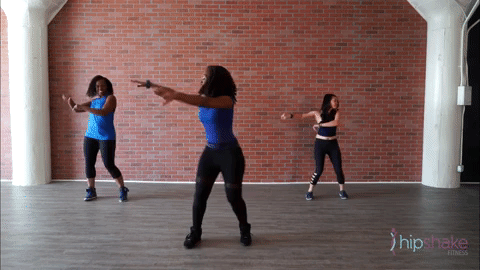 If you don't get the step right the first time, don't worry babe, just hit that replay button and keep dancing! We love dancing and love sharing it with everyone so we want you to
have fun 
and get an awesome workout.
Online Dance Workouts Anytime, Anywhere!
We're your go-to on-demand 
dance workout
 studio. Our classes are always available 24/7, 365 days! Get more Strong and Sexy workouts, meal plans and more!
Subscribe today and

 

immediately get access to:
✔️ ALL our Dance Workouts & Choreography  (100+)
✔️ Weekly Workout Schedule
✔️ NEW Workouts Weekly
✔️ Goal Specific Workout Programs
✔️ Low Carb Recipes
and more… for only $18 a month.
SPECIAL 45 DAY FREE TRIAL WITH CODE 'shakeit45' (expires 2/27/18)
I love Havana by Camila Cabello. Everytime I hear it, I just want to drop everything and dance. So I'm super excited that we now have a