Capoeira
is an
Afro-Brazilian
martial art that mixes acrobatics, music and dance. It is a great cardio dance workout addition to your routine. And you're in luck, we've got one of the best teaching– Formada
Pavao Jessica
. She'll teach you the basic moves you need to know and believe me, you'll fall in love with this art form, Capoeira.
My Capoeira Story
My first introduction to Capoeira was in a video game called
Tekken
. I used the character
Eddy Gordo
to defeat the final boss aka True Ogre. Eddy is a
Capoeirista
and right away I was
hypnotized
by his leg movements that combined what looked like break dancing with martial arts. It was incredible and from then on, he became my number one pick. &nbsp Flashback to 9 years ago, I found a capoeira group doing a roda in the Hermosa Beach pier. I asked them what group they were at and found out they are Capoeira Brasil. I actively seeked the group out in Los Angeles I've been practicing capoeira for so many years now but there's always a new thing to learn. How to move better, how to time myself to the music and how to sing in Portuguese! There's always something new to learn which is why I never get tired of it! Here's a photo of me getting my orange cord a few years back.
I am so excited to bring you a basic Capoeira class as part of our Brazilian Warrior Workout. Jessica Carla is my instructor in real life and is such an inspirational woman in the Capoeira community. Now everyone can try this unique art form and learn some basic kicks and escapes that come with it.
Learn Basic Capoeira In 5 Minutes
Moves Breakdown
Ginga
Escape – Esquiva du frente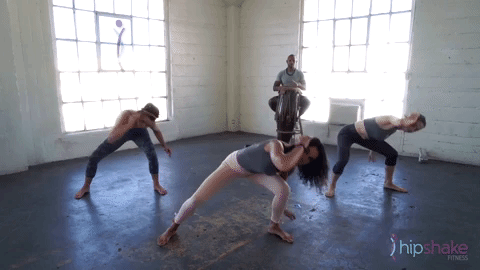 Front Half Moon Kick – Mea Lua Du Frente
Unlimited Dance Workouts, Anytime
You can get more Capoeira and another Brazilian traditional dance–
Maculele
through
Brazilian Warrior Workout
. These classes are all available anytime, anywhere and you always start with a free trial for all of our
dance workouts
. Sign up today and experience this truly unique dance class. Yours in dance, Charlene