beginner twerk dancer
? Do you have zero experience with twerking? You've come to the right place babe because we've got a one on one lesson with the twerk queen herself,
Nicole Steen
!
---
Twerking is an artform
that people either accept or shake their heads no to. Since you're here, you obviously want to know more about the art of twerking. It's a great workout, not only for your booty, but also your core and legs plus it's a lot of fun!
Twerking was definitely a little scary for me in the beginning.
I've got a small booty and I used to think I can't twerk but thanks to Nicole— Los Angeles' very own Twerk Queen, I realized it's just about attitude!
 Her bright and fun energy really got me out of my own head and was so sore the next day. A lot of people don't realize that twerking is actually a really good workout. Not only does it sculpt your booty, it also works on your abs because you still have to crunch your core in order to properly engage your lower back and butt muscles. Plus, since you're pretty much in squat position when you twerk, you also improve your leg strength. Did I mention I also feel more
confident and fierce
after I've learned to twerk? It's such a great boost of confidence and for me, I feel like a
secret twerk queen
when I do any of our
Tone N Twerk
workouts at home and then go about my day. It's my little secret and keeps a smile on my face and keeps my booty tight ? Our
Tone N Twerk
workout will lift and sculpt your greatest asset. It starts with a
strength and toning
routine that will tighten those glutes and ends with a fun and jiggly twerk workout with
Nicole
! Shake what your mama gave yah and be the TWERK QUEEN you truly are! Show off your booty gains on
instagram
with
#hipshaker
so we can give you some love ?
1. Squat
Bend your knees and sit in a squat then place your hands on your thighs for support. This is your main form when twerking and because of the squat, you're working on them leg muscles and making them stronger.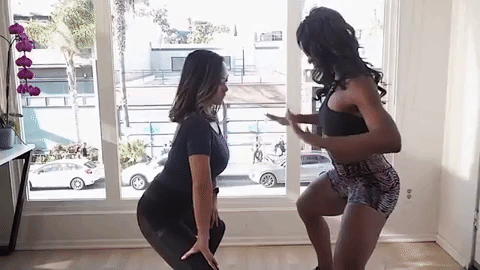 2. Lower Back Arch
All that power will be coming from your lower back. Arch it like there's no tomorrow. I like thinking about it like my booty is trying to touch the back of my head. Get it babe!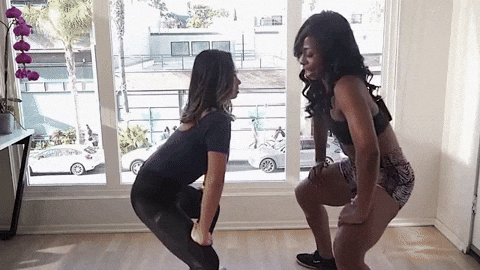 3. Work Your Lower Back
While you're arching your lower back, you're also working on your core. You'll notice a muscle burn in your lower back and your abs after a few basic twerk set.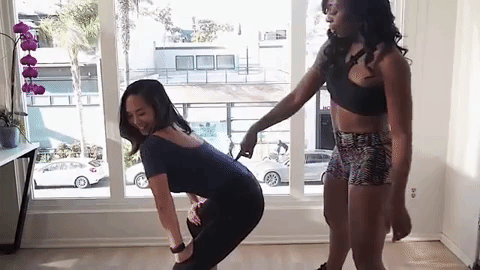 4. Twerk It Side To Side
Now you've mastered the basic booty pop, get a little crazy and try moving from side to side. Use that arm support to really lean right and left. Try single twerk for each side or you can even double it.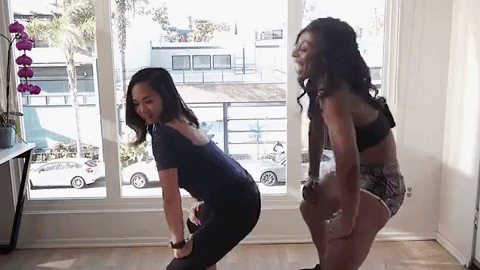 5. High Low Twerk
Here's another fun twerk variation that will get your whole body moving! Get up and arch your chest and booty up then squat down and pop that booty again. Go as slow or as fast as you want babe. You're the twerk queen now!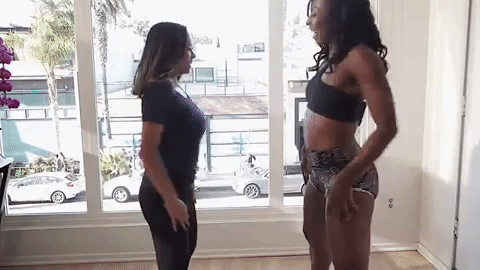 Big booty, small booty… let's all twerk together babes!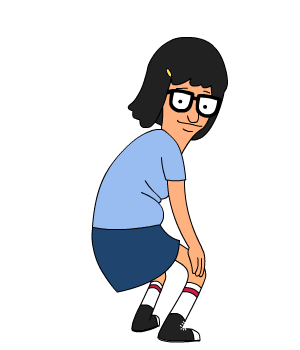 One On One With The Twerk Queen
On your lesson plan: TWERK. Get the full class with
Nicole
now.
Download Our 6 Day Hip Hop Reboot And Get Started On Your Dance Journey Today
For our
6 Day Hip Hop Reboot
, y
ou get to try 4 premium dance workouts from our studio FREE! The complete challenge includes:
6 days of

 

hip hop cardio dance workouts
Twerk dance workouts from Nicole
build muscle

 

through resistance training
9 healthy recipes

 

that help give your metabolism a boost
Meal-by-meal plan
A supportive community of women and more…
…all yours for
FREE
!
Tone N Twerk Workouts Anytime, Anywhere
We're your go-to on-demand dance classes. We incorporate fierce cardio dance and toning in our dance studio. PLUS, our workouts are always available
24/7, 365 days
! Stay fit on your own schedule with us and try our dance workouts today.
Are you a