busy schedule
with work, school or just life in general, you probably barely have time to put your hair up let alone workout! Even though you only have
5 minutes to spare
, that doesn't mean you can't get a good cardio dance workout in. Burn calories, sweat and feel good without taking a lot of time from your day.
---
Quick Dance Workout At Home
Sometimes there are days when you just can't find the time to do anything for yourself. There's so much to do for work, hanging out with your gal pals, taking your dog for a walk, when will there be time to workout?? It's crazy how much 24 hours isn't enough anymore, right? But babe, you don't have to take up all of your day to go get dressed to workout, walk to your car and drive to the gym or dance studio. You can have a
sweaty cardio workout
in just 5 minutes with our
Flirty Hip Hop
instructor
Nicole Steen
right at home! I love working out to Nicole's
Flirty Hip Hop
because I always know that I'll get a great cardio workout and learn a fierce routine! In 5 minutes, my legs were burning and my core was workin' it. A quick workout is always better than no workout at all, so when I know that my day is going to be cray, I make sure to take some
time for myself
and pull out my laptop and get groovin'. I think my favorite move from the 5 minute workout below is the
Love Yourself Rotations
. It consists of mostly hip circles, but I think people take hip circles for granted and think it's super easy. Plus, adding arms to hip circles make it more of a body brain training because your arms go one way and your hips go another way. Don't just physically workout, work your brain too ?? That's why I love dance so much, it makes me physically and mentally happy! Show off how dance makes you happy with
#hipshaker
so we can give you some love babe.
1. Knock On The Door
Knock, knock! Who's there? Nicole Steen and her fly and flirty moves! I think I have now added this to my go to move because it's so fun and works out your arms and legs. Try different variations like maybe 4 times each side.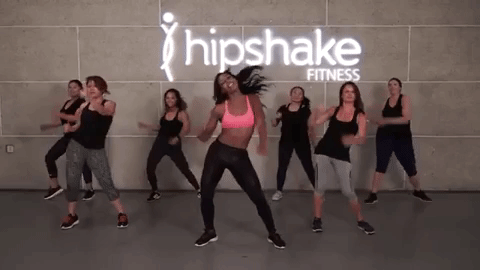 2. Olé
What's up, Matador?! Spice up any choreography with this move. Challenge yourself by jumping higher for your Olé's or lunging deeper before hand.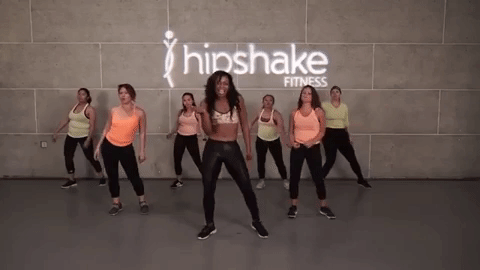 3. Love Yourself Rotations
Here comes my fave. Start slow with the hip circles and work your way to a faster circle. You'll really feel your core engaged during this move and you'll want to keep moving those abs to get to that diva snap!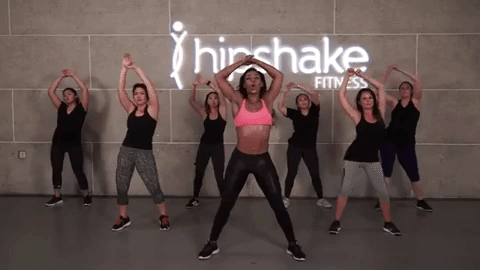 4. Shooting Star
I call this the flirty version of jumping jacks. You are the star so embrace it and then show it off to the world! The challenge is not jumping with both feet together. If you watch closely, one foot goes first then the other follows. Try it slow then go all out babe.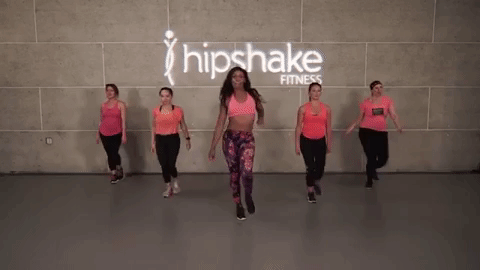 5 Minute Quick Dance Workout
Sample our
Flirty Hip Hop
dance workouts for 5 minutes and get a quick cardio dance workout right at home. The full workouts are available to all dance studio members!
Sign up
today.
Download Our 7 Day Kickstart Challenge To Get Started On Your Dance Journey NOW
For our
7 Day Kickstart Challenge
, y
ou get to try dance workouts from our studio FREE for 7 days! The complete challenge includes:
7 Days of Dance & Toning Workouts from our studio

Recipes that help give your metabolism a boost

Meal-by-meal guide
…all yours for
FREE
!
Flirty Hip Hop Workouts Anytime, Anywhere
We're your go-to on-demand dance classes. We incorporate fierce cardio dance and toning in our dance studio. PLUS, our workouts are always available
24/7, 365 days
! Stay fit on your own schedule with us and try our dance workouts today.
If you have a