Erica
,
Kelli
and myself and get those leg warmers ready babes. It's going to get hot, hot, hot in here.
Burlesque Dance Choreography
I have to be honest, the idea of 
burlesque dance
 is intimidating to me. I'm not really used to feminine moves and to be honest I get intimidated trying to bring my sexy out. I'm pretty awkward and nerdy to be honest. So channeling my inner fierce takes time.
I've taken
Erica
's pilates class before so I know that she's a really good teacher but can she help me get over my anxiety of dancing to Burlesque? What I love about Erica is that she really takes care of you on the dance floor. She lets you
be you
and guides you through a sexy, burlesque journey. I learned that Burlesque is not really intimidating at all. The moves are super easy to learn and feel very organic. Burlesque dance makes me feel so fierce and very in touch with my body. I think I even gained some confidence after the class. It helps a lot that we are wearing these cute leg warmers. Who else is obsessed with leg warmers right now? Get the ones we're wearing
HERE
. If you've never tried Burlesque dance before, come learn these 5 easy steps with me and get your sexy on babe! PLUS, show off your moves on
instagram
and use
#hipshaker
so we can give you some love!
1. Turn, Too Hot
Oooh this move is so hot, I love it! Spin for me babe and then tease the floor with your little toes. Pull that leg back up and back down and work it. This move is so flirty and fun, you can add it to any choreography or add it as flair when you're walking down the street!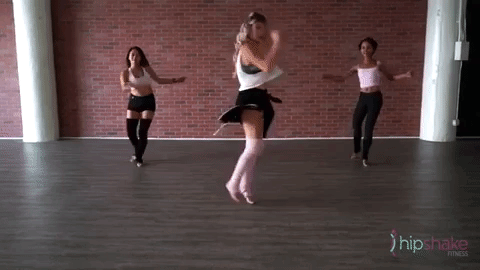 2. Leg Down, Hair Flip
Hairography is back on the menu, babes. These flips are dangerously sexy because you're using the momentum from that leg down move to flip your hair back. So flip it real good and release that inner wild side in you.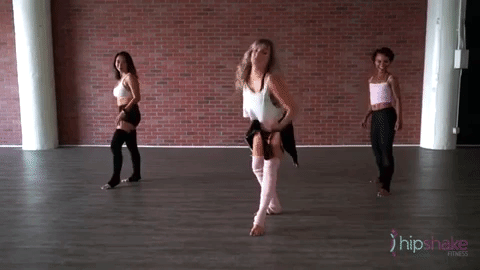 3. Arch & Swirl
This is my new favorite dance flavor. Arch and tease to reach the floor then swirl your hips to one side. It's such a spunky move and you can put your own spin on it like making the arch slow and the swirl small.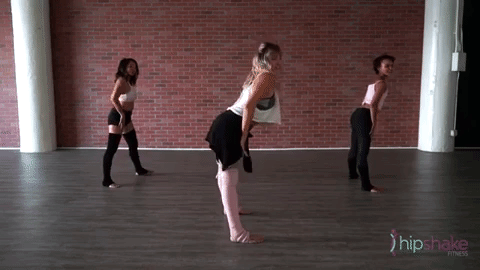 4. Walk, Throw Hair
Sexy divas let's walk it and throw it! I know you've perfected your diva walk from our
hip hop dance classes
, so now add a little sweep of the hair and throw your sexiness to the ground.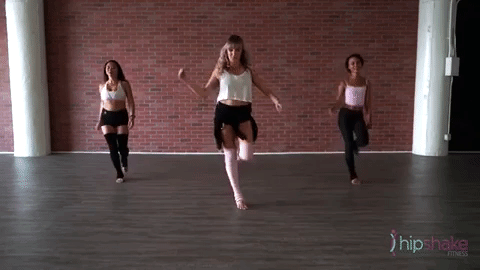 5. Mermaid Roll
I've always wanted to be a mermaid, but I also loved having two legs. This move gives me the best of both worlds. I'll be doing this mermaid roll EVERYWHERE, then I can show off my leg warmers– I definitely have some stretching to do before this.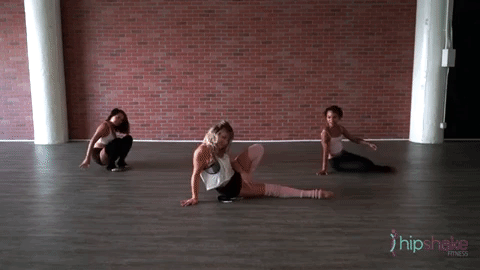 5 Minute Beginner Burlesque Choreography
Get the 5 minute beginner
burlesque dance class
with
Erica
. It's a combination of strength workouts from pilates with the sultry movement of burlesque. Get the full workout when you become a dance studio member today!
Burlesque Dance Workouts Anytime, Anywhere
Try a burlesque dance class today. We're your go-to on-demand dance classes. We incorporate fierce cardio dance and toning in our dance studio. PLUS, our workouts are always available
24/7, 365 days
! Stay fit on your own schedule with us and try our dance workouts today.
Download Our 7 Day Dance And Detox And Try Burlesque Dance
For our
7 Day Dance And Detox Challenge
, y
ou get to try 4 premium dance workouts from our studio FREE! The complete challenge includes:
7 days of

 

dance workouts
burlesque dance classes with

 

Erica
build muscle

 

through resistance training
11 healthy recipes

 

that help give your metabolism a boost
Meal-by-meal plan
A supportive community of women and more…
…all yours for
FREE
!
We're getting sexy and saucy with some Burlesque style dance choreography today. Spice up your dance routine with