---
High Heels Burlesque Choreography
The first time I saw
Erica's
choreography to High Heels, I got chills. There's nothing sexier than a non apologetic revenge song and paired with Erica's super sultry moves, ooh girl, we're in business.
I was super stoked to do this choreography with Erica but when I got the practice video, I was a little nervous. I didn't have a lot of experience with
burlesque dance
. All I knew is that I wanted to be part of it and of course, I wanted to rock those leg warmers! (Want the ones we have on? Get em
HERE
) When I was practicing the moves on my own, I often wondered if I was doing them correctly. I tried my best to recreate the beautiful moves that Erica put together and I think I did a pretty decent job, but at the time of the dance shoot, I definitely had to get some of the moves explained a little further. More details and more practice really helped and I couldn't wait to do this choreography full out. Now you can do this choreo full out at home, in the bedroom anytime, anywhere! Did you master the choreo? Show it off on
instagram
. Use the  
#hipshaker
so we can give you some love back!
Burlesque Dance Breakdown
Learn the
High Heels choreography
straight from Erica. She's breaking down the moves slowly so you can master them at home. Let's take a look at some of my fave moves from this
burlesque dance class
.
Fairy Flick
Channel your inner tinkerbell and flick your cute little leg to the front and then slide your hands down your legs. Really make this flick crisp and fierce and then let your head roll down with your arms. Don't be afraid of your sexiness fairy babes??‍♀️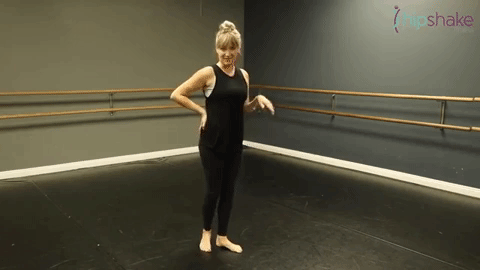 Body Feels
Speaking of feelin' yourself, this one should be easy ?Sometimes do you catch yourself just touching your legs over and over again? No? Just me? I bet you do it too. It feels good, doesn't it?? So go on, outline your body and slay this choreo!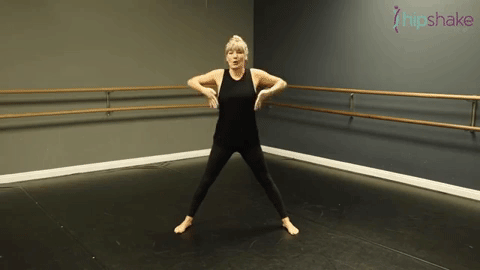 Fan Kick
Who doesn't love a good fan kick? It makes me feel tall and my legs long! You should definitely use your elbow to stabilize yourself during the fan kick. Don't worry babe, if your leg doesn't go as straight as Ericas, that's totally alright! Practice makes straighter legs ?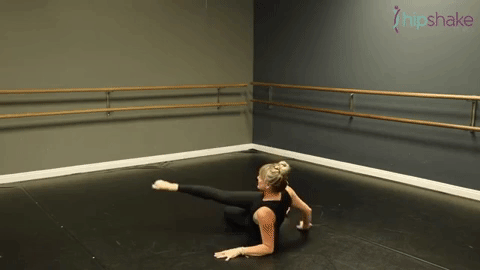 No Ex
This move is soooo cute! Absolutely no exes allowed because they'll just want you back when they see those hips move. Show off your best self and see what they're missing. Own it and really let those hips go around!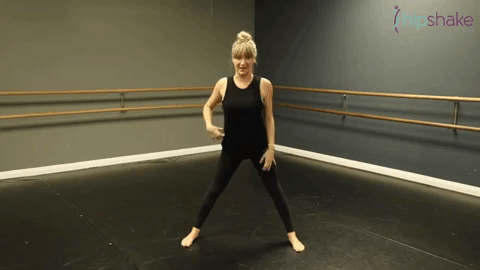 Cat Crawl Bonus
Watch the burlesque breakdown video til the end for some tips on how to freestyle– burlesque style– on the floor. Guess which animal Erica is channeling below? ?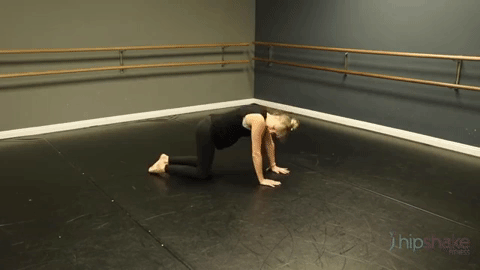 Full Breakdown Video
Get the full
burlesque dance
breakdown here. See all the moves we covered and so much more.
High Heels Choreography
Now that you've mastered the moves, come dance with us ?
Burlesque Dance Workouts Anytime, Anywhere
Burlesque Burn with Erica is a total body dance workout that incorporates the strengthening in pilates and the moves from burlesque dance. It's a perfect mix of strength and seduction that will keep you wanting more. All the full classes are available to our dance studio members so come join our dance tribe today! PLUS, our workouts are always available
24/7, 365 days
! Stay fit on your own schedule with us and try our dance workouts today.
Download Our 7 Day Dance And Detox And Learn How To Twerk
For our
7 Day Dance And Detox Challenge
, y
ou get to try 4 premium dance workouts from our studio FREE! The complete challenge includes:
7 days of

 

dance workouts
twerk dance workouts with Nicole
build muscle

 

through resistance training
11 healthy recipes

 

that help give your metabolism a boost
Meal-by-meal plan
A supportive community of women and more…
…all yours for
FREE
!
Have you danced to our High Heels sexy burlesque dance choreography yet? It's totally one of my newer faves and it gives me an excuse to bust out my leg warmers! If you need extra help with the choreo or it's your first time learning it, you came to the right place.