I Like It
and knew we had to get our booty queen, Nicole to do a choreography. It's the perfect summer jam and twerk dance song so get ready to work that booty. Okuuurrrr!
I Like It by Cardi B | Tone N Twerk Choreography
Come dance with
Nicole
,
Kelli
and myself to this super hot jam by Cardi B. These moves are so fun you feel like you're not working out. The moves burn your legs, core and booty so you can keep that gorge body, babe ?? Thanks to
Tribit Audio
for their awesome little speaker that we used in the video. Buy one
HERE
.
My 3 Fave Moves:
1. Arm Push
I really like this move because not only does it work on your arms and legs, it also forces you to add a
little attitude
and sass to your dance. It reminds me of old school hip hop moves that TLC or Salt N Pepa would use in their videos. It's femme, it's powerful, it's fun!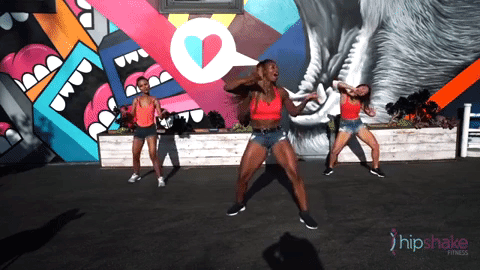 2. Side Twerk
Of course, I have to add in a twerk move since I want to be
mini twerk Queen
?? I've really loved doing side twerks because you have more control of your booty and you can even look back at it. I learned that if you loosen up your knee then you can twerk even better. Let's do it babe!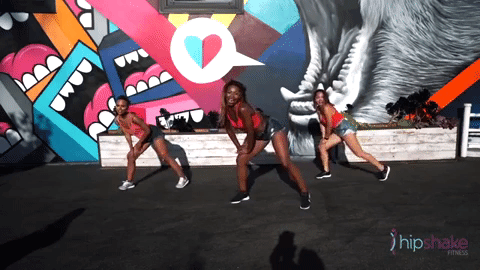 3. Circle Walk Twerk
This 8 count gives me
LIFE
babes. And it gets better, you get to do it to the front, right, back and left. It's a move that keeps on giving and I'm completely in love. I love that you can really feel yourself be sexy and you can also challenge yourself by going lower on the next turn. Try it yourself.
Remember babe, if you don't get the steps right the first time, don't worry
, just hit that replay button and keep dancing! We love dancing and love sharing it with everyone so we want you to 
have fun 
and get an awesome workout too.
Online Dance Workouts Anytime, Anywhere!
We're your go-to on-demand 
dance workout
 studio. Our classes are always available 24/7, 365 days! Get more Tone N Twerk workouts, meal plans and more!
Subscribe today and

 

immediately get access to:
✔️ ALL our Dance Workouts & Choreography  (200+)
✔️ Weekly Workout Schedule
✔️ NEW Workouts Weekly
✔️ Goal Specific Workout Programs
✔️ Low Carb Recipes
and more… for only $18 a month.
We heard Spicy Mami, Cardi B's new song