THE BEST BOOTY
in Los Angeles,
Nicole Steen
. So buckle up and join the twerk train!
---
Basic Twerk Tutorial
As a beginner twerker, you want to let all your inhibitions go and look at a lot of twerk tutorial videos. Take a deep breath and put your hands on your thighs or just above your knees. This basic
twerk
move is all about
popping your booty up
. What you want to try to achieve is for your butt to reach your head. Yes that is impossible, but that's the mentality you'll need to get the perfect pop.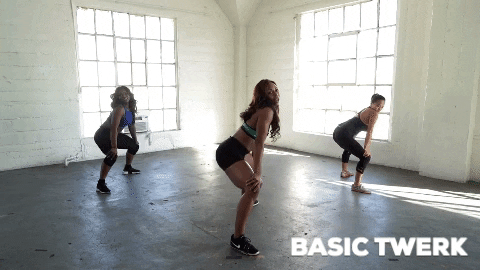 Twerk With Your Knees
This is an intense version of the
butterfly move
. As you bring your knee in, you also work on your butt muscles. This move doesn't feel like a workout at first, but as you keep doing the knee in twerk you'll definitely feel sore. If you need to make it a higher intensity, I suggest squatting lower. You'll really feel the burn.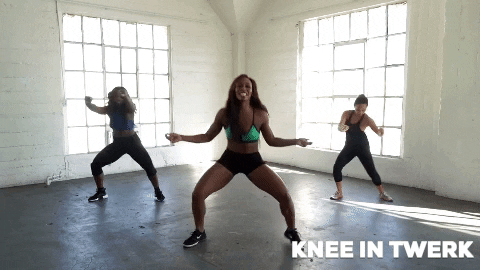 Shaky Leg
This is probably my favorite twerk dance tutorial and it's great for beginners. This
loosens up your muscles
after a long day of twerking. To do the shaky leg, you start with a kicking motion, but you lead with your heel. You also need to work with your hips to succeed with the shaky leg. Your hips will move up and down as you kick your leg out. This is a fun after twerk move and you can add your own flavor to it.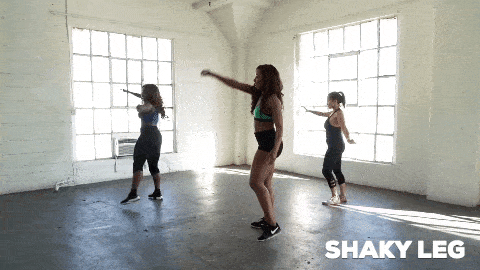 5 Minute Twerk Tutorial
Watch our 5 minute twerk tutorial and learn
how to twerk
at home. This is just a little sample of the
dance workouts
that's only available on our site.
Download Our 7 Day Dance And Detox And Try Beginner Twerk Tutorials
For our
7 Day Dance And Detox Challenge
, y
ou get to try 4 premium dance workouts from our studio FREE! The complete challenge includes:
7 days of

 

dance workouts
twerk tutorials with

 

Nicole
build muscle

 

through resistance training
11 healthy recipes

 

that help give your metabolism a boost
Meal-by-meal plan
A supportive community of women and more…
…all yours for
FREE
!
Twerk Tutorials Anytime, Anywhere!
Tone N Twerk is just one of the hundreds of dance classes available in our online dance studio. We are an inclusive and supportive community of women who are on a journey to get fit through dance.
Join Our Virtual Dance Studio And Start The Challenge
We're your go-to on-demand 
dance workout
 studio. Our classes are always available 24/7, 365 days! Get hundreds of dance workouts, meal plans and more!
Subscribe today and

 

immediately get access to:
✔️ ALL our Dance Workouts & Choreography  (200+)
✔️ Weekly Workout Schedule
✔️ Goal Specific Workout Programs
✔️ Keto Recipes
and more… for only $18 a month.
Use the code springtime45 for a special 45 days free trial. This code expires on 4/22/19 11:59pm PST.
This easy beginner twerk tutorial is the perfect step by step guide towards learning how to twerk. This beginner twerk video is taught by