---
Kpop Dance
I was so excited to hear
BTS
outside of my home and immediately thought of
Ally
, our
Kpop Dance Party
instructor. I was looking around me and about half the people didn't know what song was playing so they either left to get more drinks or just stood there waiting for the next song. For me, it doesn't really matter what language the song is in as long as I can hear the beat and dance to it then I'm game! It does help to learn a few basic moves or grooves (as Ally calls it) to bust out on the dance floor.
I'm always the first and the last one on the dance floor, either at weddings, clubs or just at a house party. It's where I feel most like myself and I love the vulnerability of dancing. It's the same with learning a new type of dance. You have to be open to it and allow yourself to make mistakes to truly appreciate the movement. The first time I took Ally's
Kpop dance class
, I didn't know what to expect. I've only been exposed to Kpop dance through music videos and those were pretty intense. She did such an awesome job of breaking down moves and really getting into the nitty gritty of things that I was able to let go. Now I take what I've learned from all her classes and incorporate it to my own dance flow on the dance floor ?? Try these moves out tonight and show it off on the
'gram
with
#hipshaker
so we can give you some love!
1. Side Hip Rolls
Hips don't lie babe! Roll those hips and stick that leg out to the side and own it. How do you do a hip roll? It's basically drawing a circle with your hips. This is a good groove for any beat and the pauses are great for posing. So practice those poses too ✌?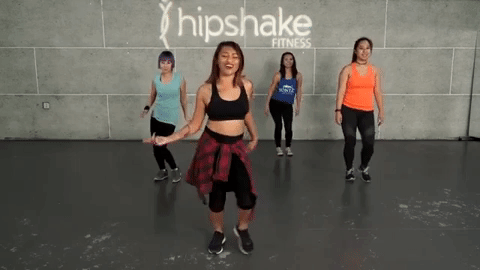 2. Front Hip Rolls
Now let's kick those legs to the front. The difference between the Side and Front Hip Rolls is that you only make a half circle with your hips. This is a really cool move to start any dance party or dance battle going!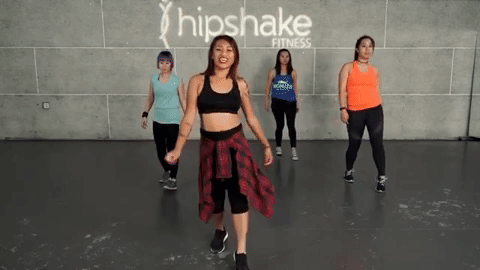 3. Single Hip Rocks
Here's for my stand up girls who let their hips do the talking! Rock your hips from one side to the other, cross your arms slightly away from you and own the room babe.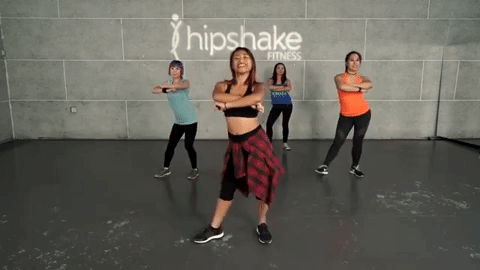 4. Double Hip Rocks
Want a little more challenge for those hip rocks? Chant it with me now— single, single double. You can do this as fast or as slow as you feel, this is for you babe, do what feels good.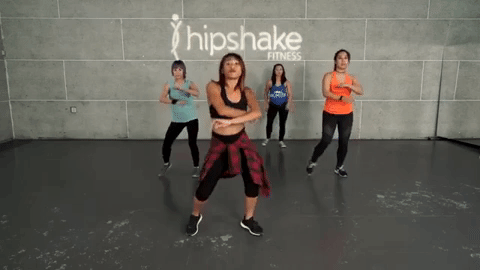 Basic Kpop Dance Moves
Get the 5 minute sample of our Kpop Dance Party 1! The full 30 minute workout is available when you sign up to be a member of our
online dance workout studio
.
Download Our 7 Day Kickstart Challenge To Get Started On Your Dance Journey NOW
For our
7 Day Kickstart Challenge
, y
ou get to try dance workouts from our studio FREE for 7 days! The complete challenge includes:
7 Days of Dance & Toning Workouts from our studio

Recipes that help give your metabolism a boost

Meal-by-meal guide
…all yours for
FREE
!
Kpop Dance Party Workouts Anytime, Anywhere
We're your go-to on-demand dance classes. We incorporate fierce cardio dance and toning in our dance studio. PLUS, our workouts are always available
24/7, 365 days
! Stay fit on your own schedule with us and try our dance workouts today.
I recently went on a girls night out and realized that a lot more places play Kpop music now! What do you do when a foreign song plays out of those speakers? Do you stand still and freeze or do you groove to that Kpop dance beat? I definitely dance and you can to!