Nicole Steen
. Learn basic moves that can kick start your amazing twerk journey today.
---
At Home How To Twerk Tutorial
You don't have to leave the comfort of your home to learn how to twerk. We're bringing the twerking to you with the best booty in the biz. We'll break down the moves you'll be learning and then you can try the full 5 minute video yourself.
Learning how to twerk has helped
boost my confidence
and has empowered my feminine spirit. So I'm on a mission to get every woman to try a twerk tutorial at least once in their life and check that off their bucket list. It's not just a fun dance, it's also such a
good workout
. You work your leg muscles,
glute muscles
and even your back muscles too. I've got an easy how to twerk tutorial and this is actually my first Tone N Twerk video for the platform. I'm so proud of how far I've come and I hope you enjoy and go through the
twerk journey
with me.
Where my twerk queens at? Show off your moves on instagram. Use #hsfteam and tag us @hipshakefitness on your posts so we can give you some booty taps.
Learn How To Twerk
Basic Twerk Tutorial
Starting with the basic, let's learn how to pop our booties up! Imagine trying to reach the back of your head with your butt. Keep your hands on your knees for support and start slow and really work on that arch. Your lower back will definitely feel it after a while. Then try it fast and really impress yourself.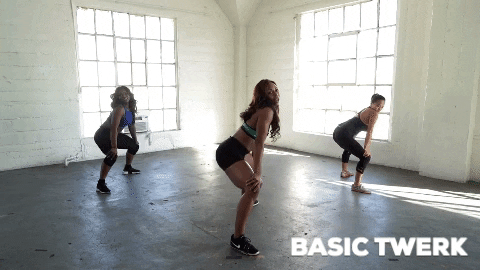 Knee In Twerk
Next, we'll give your lower back a little break and work on those thighs. I love this move because you're free to spice it up however you want to. Go fast, low, hands up or down, just have fun and let it go.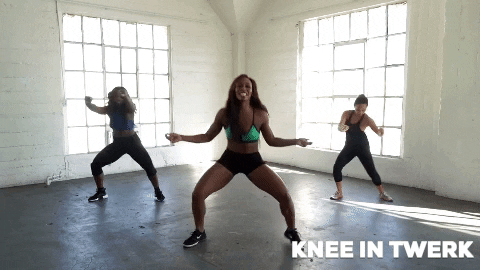 Shaky Leg
This last one takes a little more brain power because there's a lot of different movement for all your limbs. Let's start with the legs. Raise your right leg with your heel facing away from you then swing it towards you and this will make your hip go down too. Then your opposite arm can do a snap or a twist above your head. You got this babe!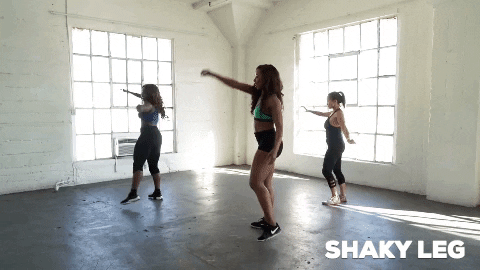 Learn How To Twerk In 5 Minutes
Ready to take your skills to the test? Take this 5 minute twerk class with Nicole and don't be afraid to let it jiggle. We love seeing your inner twerk queen come out and live!
More How To Twerk Tutorials
We have over 30 twerk tutorials available right now in our online studio. Shake what your mama gave you without leaving your home. Plus, 200+ fierce and feminine dance classes available for you online anytime anywhere. JOIN OUR DANCE WORKOUT STUDIO NOW.
Download Our 7 Day Dance And Detox And Learn How To Twerk
For our
7 Day Dance And Detox Challenge
, y
ou get to try 4 premium dance workouts from our studio FREE! The complete challenge includes:
7 days of

 

dance workouts
twerk classes with Nicole
build muscle

 

through resistance training
11 healthy recipes

 

that help give your metabolism a boost
Meal-by-meal plan
A supportive community of women and more…
…all yours for
FREE
!
Try the easiest how to twerk tutorial on YouTube from our girl